The Canton Newcomers & Neighbors organization recently donated $500 to 88.1 The Park to help develop a new student leadership training program.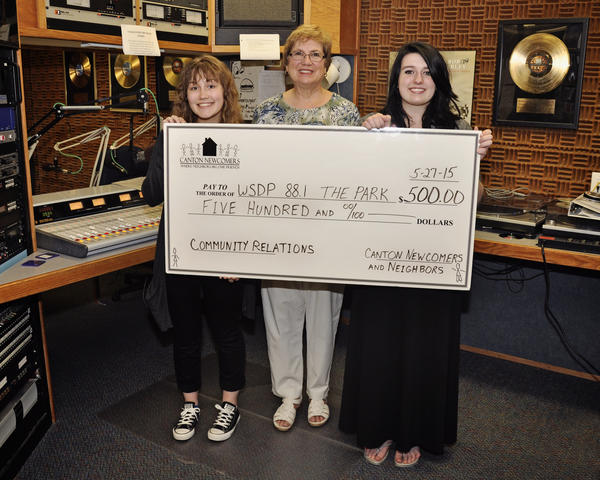 "Our organization voted to fund leadership development and child special needs programs this year," said Betty Nolan, Vice President and Director of Community Relations, "88.1 The Park has been doing an outstanding job of cultivating future leaders in broadcasting," she concluded.
Bill Keith, Station Manager credits, "an Alumni Committee that is currently creating the new leadership development program that will also contain a mentoring component."
88.1 The Park thanks the Canton Newcomers & Neighbors for their generous support of the station and students.
About the Canton Newcomers & Neighbors Club:
Established in 1971, the Canton Newcomers & Neighbors is the largest women's social group in Canton Township.  As a non-profit organization managed completely by volunteers, membership includes renters, homeowners and expatriates on temporary work assignment.  Members do not need to be new to Canton or even live in Canton. The club is open to all women and their families regardless of how long they have lived in the Canton area including women who live in any of the surrounding cities and townships.